I've decided to add a twist to my blog by allowing viewers to become actively engaged in it. To do so, I have come up with an idea of a Digital Poetry Slam. I will provide  a poem of my own once week, and you the participants can engage by providing your own via the comments section. This will be on a Friday's only(but the topic and form of the poem  should change each Friday). Prior to the upcoming Friday, a new style of poem will be added by me. Remember, your contributions can be made in the comments section  via this blog post. Be witty, Be creative, Be imaginative with your contributions. Remember it's Poetry Month, so rhyming though not compulsory is nonetheless encouraged where applicable. There are many Poetry Forms to explore. Feel free to utilize any of the following:
ABC:- A poem that has five lines and creates a mood, picture, or feeling. Lines 1 through 4 are made up of words, phrases or clauses while the first word of each line is in alphabetical order. Line 5 is one sentence long and begins with any letter.
Example:
A lthough things are not perfect
B ecause of trial or pain
C ontinue in thanksgiving
D o not begin to blame
E ven when the times are hard
F ierce winds are bound to blow
Example of ABC poem
Acrostic:- Poetry that certain letters, usually the first in each line form a word or message when read in a sequence
Bio:- A poem written about one self's life, personality traits, and ambitions.
Carpe diem:- Latin expression that means 'seize the day.' Carpe diem poems have a theme of living for today.
Gather ye rosebuds while ye may,
  Old Time is still a-flying;
And this same flower that smiles today
  Tomorrow will be dying.
Cinquain:- Poetry with five lines. Line 1 has one word (the title). Line 2 has two words that describe the title. Line 3 has three words that tell the action. Line 4 has four words that express the feeling, and line 5 has one word which recalls the title.
Couplet:- This type of poem is two lines which may be rhymed or unrhymed.
Epic:- An extensive, serious poem that tells the story about a heroic figure.
Free verse:- (vers libre)Poetry written in either rhyme or unrhymed lines that have no set fixed metrical pattern.
Found:- Poetry created by taking words, phrases, and passages from other sources and re-framing them by adding spaces, lines, or by altering the text with additions or subtractions.
Haiku:-A Japanese poem composed of three unrhymed lines of five, seven, and five morae, usually containing a season word.
Limerick:- A short sometimes vulgar, humorous poem consisting of five anapestic lines. Lines 1, 2, and 5 have seven to ten syllables, rhyme and have the same verbal rhythm. The 3rd and 4th lines have five to seven syllables, rhyme and have the same rhythm.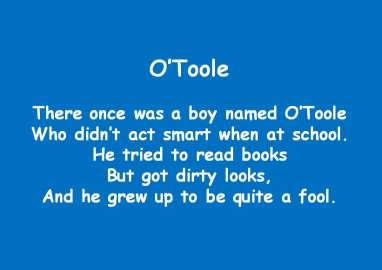 Name:- Poetry that tells about the word. It uses the letters of the word for the first letter of each line.
Shape:- Poetry written in the shape or form of an object. This is a type of concrete poetry.
Verse:- A single metrical line of poetry.
Have Fun!!!
Here Goes my mine (Free Verse-submitted April 3rd 2015)
I see Myself…!!!
In the not so distant future
A few seconds from now
Tomorrow maybe
Going to bed early, awakening late 
Staring at the floor, Hyper, Thinking
Chirping, Tapping (no tweets or poke where I'm at), ahh!!
Ideas
Overwhelming
How to make a change in me, in what I do, and how I do it
State of constant evolution